QScan has a highly visual, intuitive and easy to use interface that runs in your web browser.
Run on-premise, in the cloud, or in hybrid environments. Scalable for growing workflow environments.
Meets delivery standards for Netflix, Apple, HBO, Disney+ etc., and many global broadcasters, including NHK, Canal +, TV5, JCOM, M6, COMCAST.
QScan has several versions, each with different capabilities, available as monthly and yearly subscription, or as a perpetual license.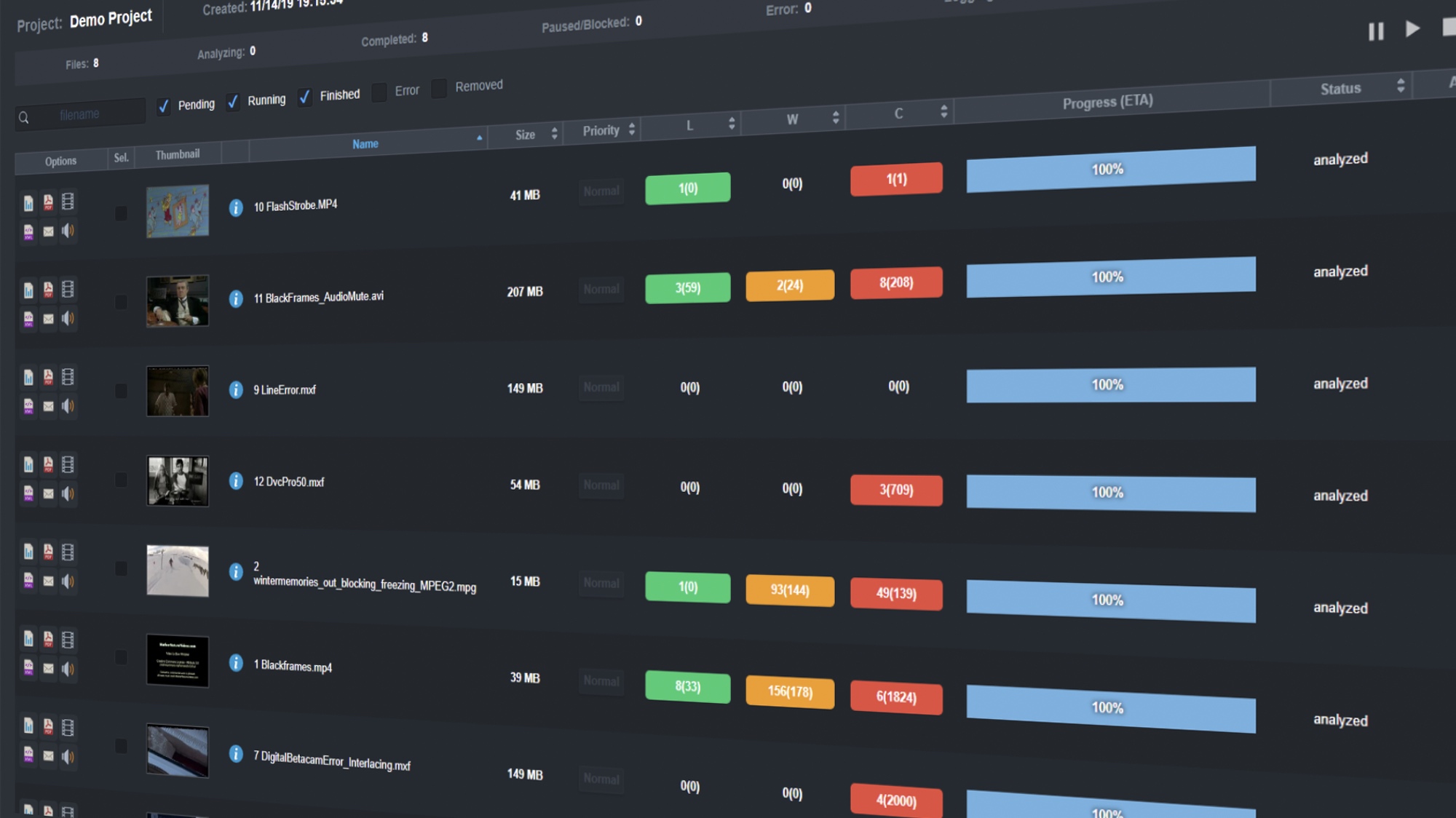 QScan can handle hundreds of codecs and containers including IMF and DCP packages.
Detects all common issues
QScan can handle hundreds of codecs and containers including IMF and DCP packages.
HDR Analysis and Reporting
Support for Dolby Vision, HDR10, HD10+ and HLG. Analysis of HDR metadata. Video analysis with MaxFALL, MaxCLL and gamut, with color space information display in a CIE diagram.
Allows comparison of two or more files to find differences in any of the detected parameters.
Powerful Templating System
Ready-made templates for key industry delivery packages including Netflix, UK DPP HD, Amazon, HBO and Discovery, with the facility to define, save and share custom templates.
QScan only needs to perform file-analysis once. So, even if your threshold values for triggering events (alerts) change, the files need not be analyzed again.
Advanced Timeline Inspection
The timeline view will allow you to inspect your results, and behavior of all parameters frame by frame throughout the whole file
Perform 'on the fly' file-checks with the Quick Analysis option.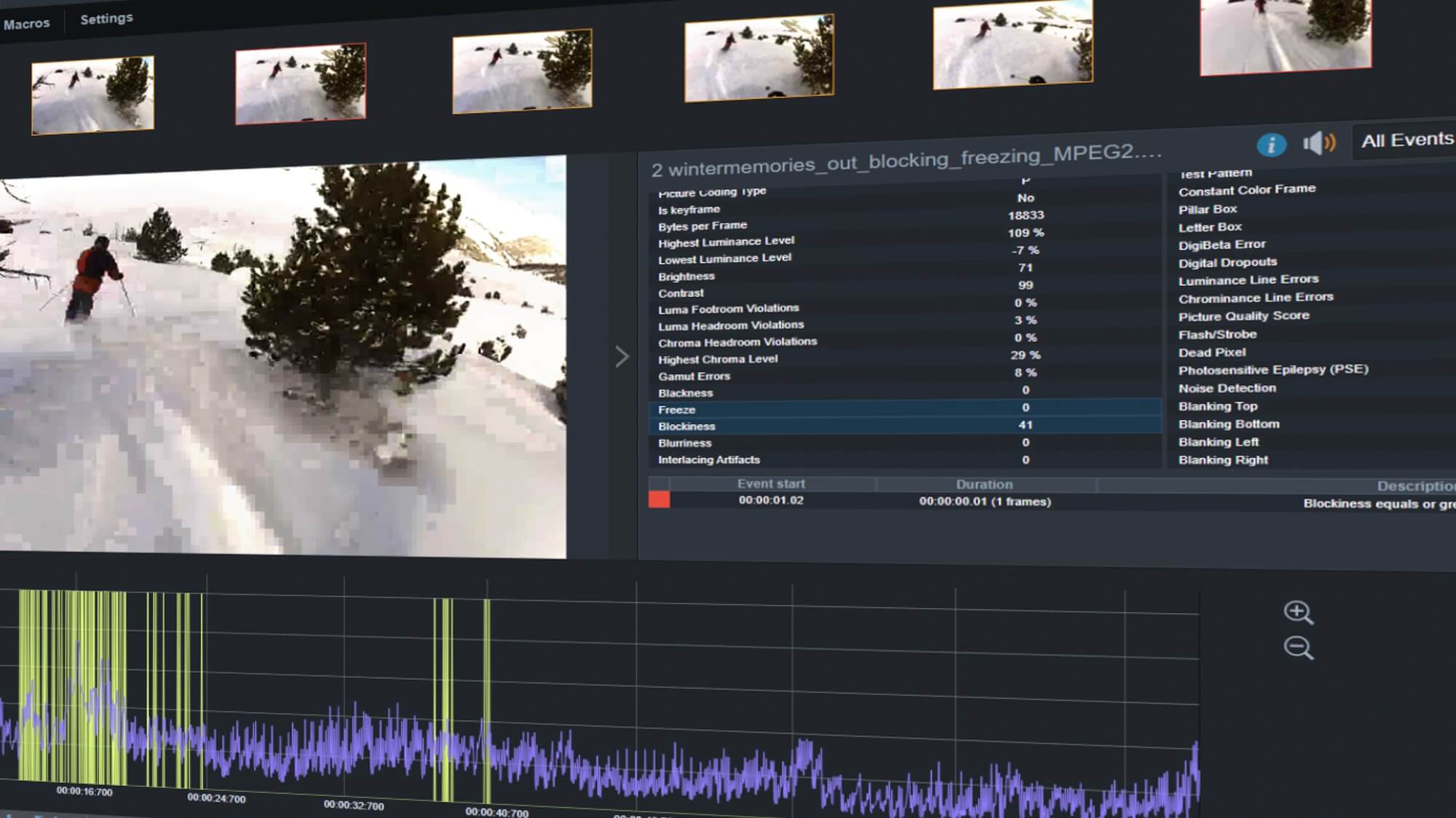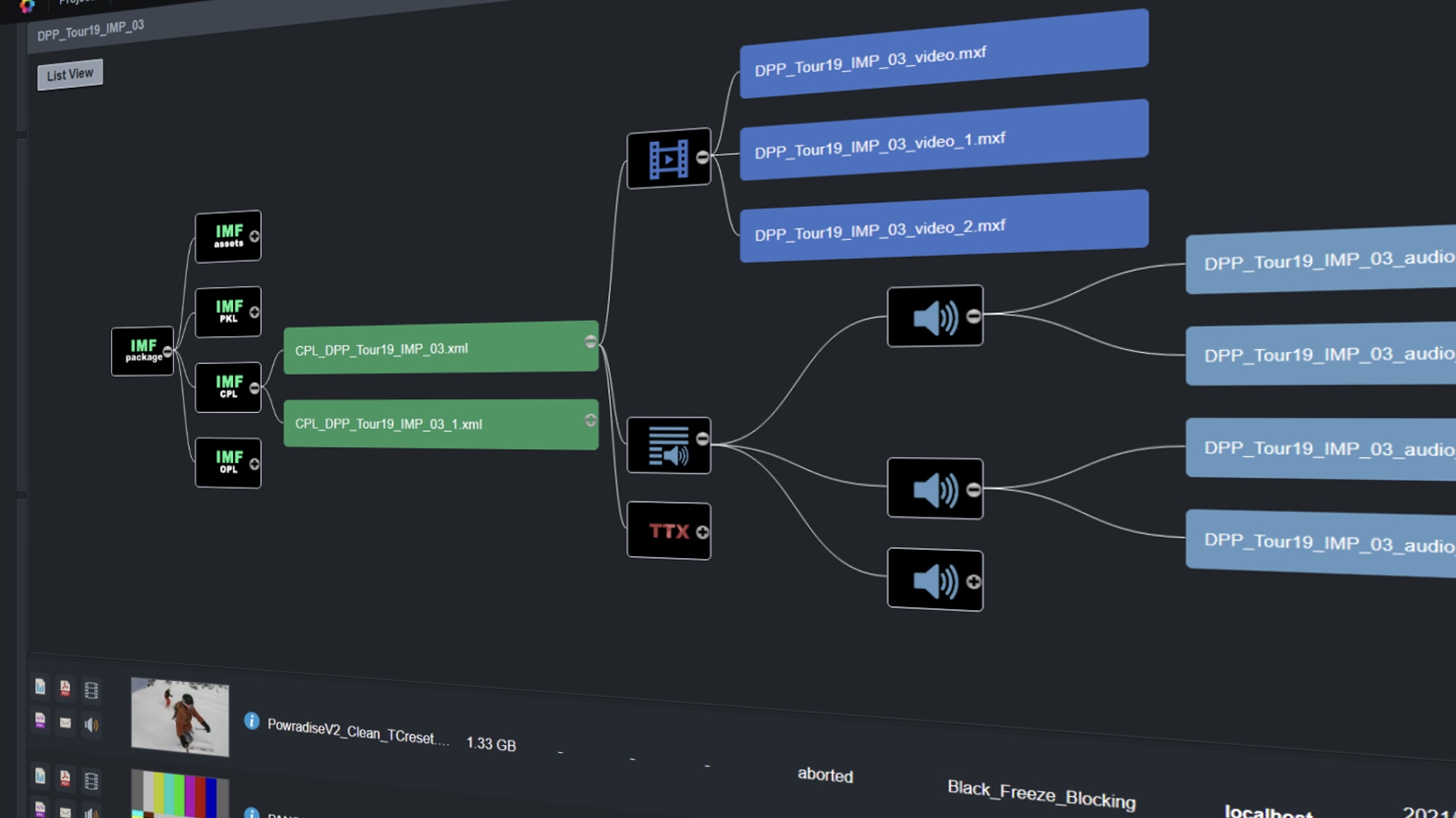 Perform complex multi-step processes, both manually triggered and automated.
Straight-forward RESTFul API for seamless integration with third party applications.
Providing reports in several different formats, such as HTML, PDF, XML or Json
Permission based notifications based on custom settings.
And Much More...
Browser based
The web based software allows operation from any browser from local network or even remote locations.
Overview page
With the new main page, you can keep track of the status of the running jobs, queued jobs, finished jobs, and even cancelled jobs.
Format Checks
Guarantee compliance of your media format by using our header, video, audio, MXF and HDR format checks.
Perceptual quality
Verify that content is free of perceptual quality artefacts, such as black frames, freeze frames, blurring, digital drops, interlacing artefacts, PSE, and much more!
Readymade Templates
Pre-defined templates are available for compliance to a broad range of common and industry-standard delivery specifications.
Custom Templates
Easily create new templates from scratch or by modifying existing templates to accommodate your delivery needs.
User Management
Allow unlimited users to access your QScan system, providing different access permissions based on different profiles.
Nodes / Scaling
One file at a time is not enough? Scale up your system efficiently by adding more simultaneous files, or additional worker nodes.
See QScan in action
Everything You Need to Quality Control
Your Post-production Projects
Request a Trial