QScan is an industry-leading automated quality control platform for video production of all levels. It's not a position we take for granted. That's why we have been working hard with our customers to define the future of QScan. Based on that work, the first wave of these new, exciting updates is here: QScan 2023!
On top of some of the fan favourite tools from previous versions — such as ready-made templates, user-friendly quick analysis, automated template creation, advanced HDR tools, HTML report event filtering, and subscription models for all levels of content producers — what have we added to QScan 2023?
Updates include a Chunk-Based Analysis speed boost, Eyeball Events for maximum reporting, enhanced PDF report generation, templates for Disney+, a refreshed UI, and more! Read on to learn all about what QScan 2023 has in store.
Harness your CPU for lightning fast

Chunk-Based Analysis
This new system utilises the full power of higher-end machines (32 cores and higher) to supercharge your QC analysis.
Effectively, your file will be divided into 2 or 4 'chunks' that QScan can analyse in parallel. The result is analysis times that are boosted up to 3 x faster than usual!
After all, what's the point of having all those cores if you're not going to use them?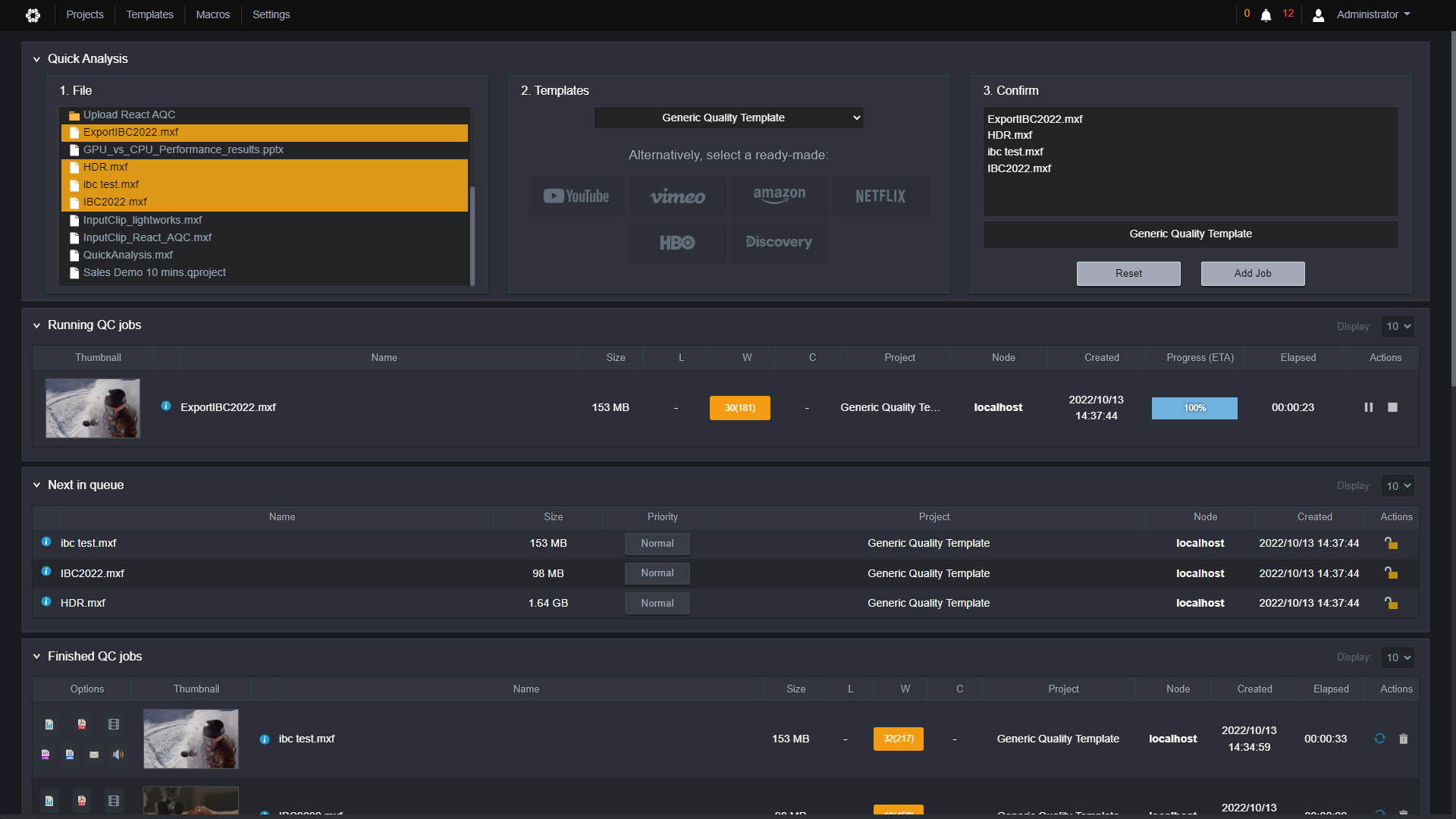 Insert

Eyeball Events

for complete reporting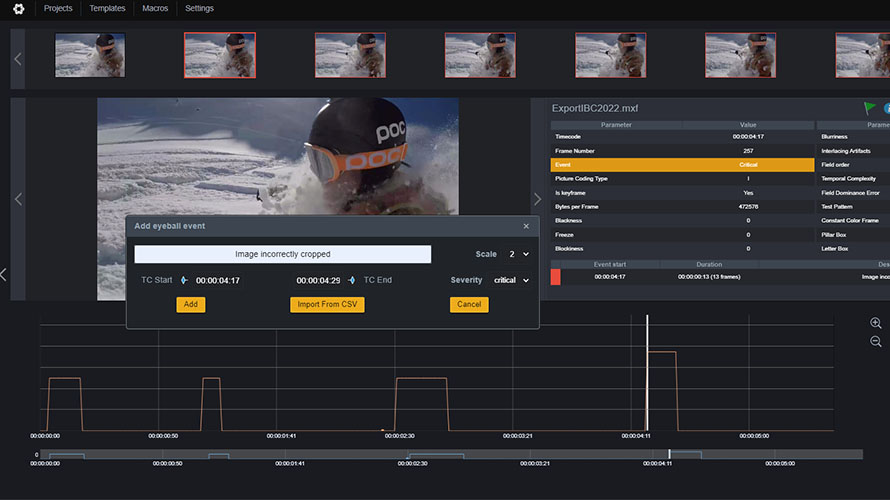 Although QScan can detect almost all technical and compliance-based errors, certain things would be impossible for any AQC platform to detect. For example, a microphone entering a shot or footage being upside down.
This is why many broadcasters and big brand streamers require an 'eyeball report' to be supplied along with the AQC report.
QScan offers the ability to integrate both reports into one and add custom-defined eyeball events using the QScan timeline. You can select TC-in and TC-out, customise the message, and add the severity level. These events will automatically be added to both the timeline and the reports. You will also be able to bulk-insert eyeball events by uploading a CSV file with the list of your eyeball events.
Enhanced PDF Report

customisation and generation
PDF report generation is now faster and more flexible. Select what you want to see, save your configuration as a template, and use it in all your projects. Improvements include:
Faster than ever PDF report generation.
PDF reports of simultaneous files are now generated in parallel, as opposed to the old way of PDF generation when reports were generated sequentially
We have reduced the file size of PDF reports.
Users will now also be able to customise the design of the PDF report for maximum control.